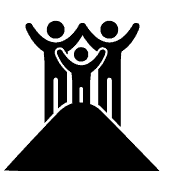 Trips For Any
Skill Level
Our trips & courses are great for any skill level, from beginner to pro. We make it fun & educational for everyone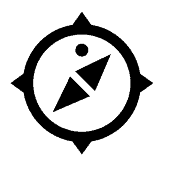 Established 2005
Since 2005 Alpine Air Adventures has guided and instructed hundreds of guests from all over the world #alpineair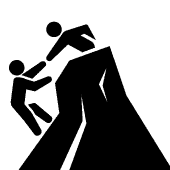 Guest Satisfaction
The Alpine Air Adventures guides share there passion for the mountains and the sports we love with a high level of guest care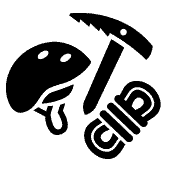 Certified by the ACMG/IFMGA and Canadian Avalanche Association the highest level of mountain certs on the planet!



EASY
Easy for the given adventure. Easy options are ideal if you have never tried an activity or have very little experience. The Alpine Air guides will teach you the basic skills needed for any given trip or activity. Good for any fitness level or age.

MODERATE
If you have experience in outdoor sports but you're looking for more instruction and guidance, choose a moderate adventure. ie. If you have experience on an indoor climbing wall but now are looking to take it outside, our guides will teach the basic to intermediate skills needed for any given trip or activity. Moderate fitness required, good for ages 10+.

HARD
Hard adventures are for individuals that have some or lots of experience in outdoor sports but are looking for more instruction and guidance. ie. If you are rock climbing outside, leading bolted routes at a moderate grade, and are ready to learn to lead a multi-pitch climb, our guides will instruct the intermediate to advanced skills needed for any given trip/activity. Ages 16 + with high level of fitness necessary for hard adventures.
The Best of the Canadian Rockies
There's always something to do in Banff, from shopping amongst all the stores along Banff Avenue to exploring the backcountry with us.
We've had the pleasure of mountaineering, climbing, hiking and trekking through this scenic region of Alberta for many years, and can't wait to welcome you into our world. If you're ready to stretch your comfort zone on a rewarding Banff adventure, we're ready to show you a hidden gem of the world.
When you book with Alpine Air Adventures you can customize your adventure. Rather than standard packages for all customers we take the time to understand your personality, goals and expectations. Some people head to Banff to relax while others want their adrenaline to rush nonstop. We can accommodate both of those goals plus everything in between.

GREAT EXPERIENCES, GREAT MEMORIES
I have been on multiple trips with Alpine Air Adventures and I am always impressed with the level of skill and decision making when it comes to safety in the mountains. I choose to go with Alpine Air Adventures because Jeff is very flexible and easy to book with. I am able to get a small custom trip and an experience I wouldn't get with a big operator. Whether its skiing or climbing big mountains, or rock and ice climbing AAA will give you a great experience in the hills.
Jeff is down to earth, incredible person with the most amazing experience. Modest and personable, Jeff really knows what he's talking about. Adaptable to any group, he will encourage you to push yourself and teach you the instincts to prevent being in a dangerous environment. Would recommend Jeff Bullock to everyone I know. Thanks, Jeff for the experience and knowledge.
After completing courses in crevasse rescue and ice climbing techniques with Jeff, I would recommend him to anyone interested in learning and enhancing their mountain skills. Jeff's skill and professionalism, attention to safety, and his willingness to adapt to your level of experience provided for an excellent learning environment for all. Thanks, Jeff!
Highly, highly, highly recommended. If at all deliberating about getting out with Alpine Air Adventures: don't. You will definitely not regret spending time with these guys, as this is far from your average "tour" experience; it's pure bucket-list. Myself and a buddy recently spent the day with Jeff, and he was incredible - such a fantastic day. 2:1 guided rock climbing in Banff, and we loved every second. Jeff was patient (even with a complete novice like myself), and tailored our experience to exactly what we wanted, and the conditions of the day. Just ten minutes from meeting Jeff, I felt 100% comfortable, and knew I was in the most expert of hands. Jeff is incredibly patient and extremely knowledgeable, with a relaxed, super-friendly approach – not to mention an awesome sense of humour that makes it feel like you're out on an adventure with a good friend. I could not recommend Jeff and AAA more. Amazing – can't wait to go out with them again.
Jeff is an exceptional individual and excellent mountain guide. Our climb up Athabasca was a truly amazing experience. I saw a sea of mountain peaks that I had never seen before. Alpine air adventures offers in my opinion the best value for money when it comes to alpine climbing. Highly recommended!
Fantastic AST course! Small group, well executed and professionally run. Great content and relevance. Thanks for the rad weekend!
Humble, personable, and incredibly informed, Jeff is an excellent guide. On a three day Leadership Development program with the Alpine Club, I learned a tremendous amount while we skied, planned and toured in 'tricky' conditions. While we took turns leading, Jeff was an excellent coach providing us with tips and strategies on how to create effective and safe up-tracks. Planning and decision making was done as a whole group, as we collaboratively identified terrain features, snow conditions and weather patterns. An awesome and exhausting three days of powder skiing, bush whacking and learning. Jeff was able to tour the days to the needs of all the individual skiing and touring abilities. I'm hoping to be back for another session with Jeff in the future.
Was out with Jeff/AAA for a few days - totally awesome! Always felt safe skiing/climbing, and we were able to pick objectives to match my skills/goals, and work to push my confidence on bigger things. Already looking forward to our next trip out.
Jeff has the ability to make you feel at ease in the mountains. His quick humour and his technical knowledge allow you to learn and explore in an environment that is comfortable, safe and super fun!