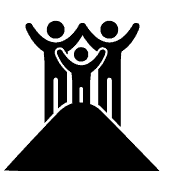 Trips For Any
Skill Level
Our trips & courses are great for any skill level, from beginner to pro. We make it fun & educational for everyone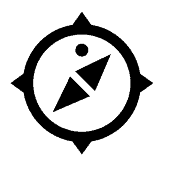 Established 2005
Since 2005 Alpine Air Adventures has guided and instructed hundreds of guests from all over the world #alpineair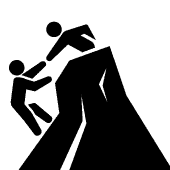 Guest Satisfaction
The Alpine Air Adventures guides share there passion for the mountains and the sports we love with a high level of guest care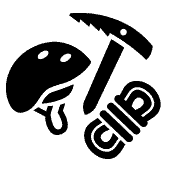 Certified by the ACMG/IFMGA and Canadian Avalanche Association the highest level of mountain certs on the planet!



Beginner
Easy for the given adventure. Easy options are ideal if you have never tried an activity or have very little experience. The Alpine Air guides will teach you the basic skills needed for any given trip or activity. Good for any fitness level or age.

Intermediate
If you have experience in outdoor sports but you're looking for more instruction and guidance, choose a moderate adventure. ie. If you have experience on an indoor climbing wall but now are looking to take it outside, our guides will teach the basic to intermediate skills needed for any given trip or activity. Moderate fitness required, good for ages 10+.

Advanced
Hard adventures are for individuals that have some or lots of experience in outdoor sports but are looking for more instruction and guidance. ie. If you are rock climbing outside, leading bolted routes at a moderate grade, and are ready to learn to lead a multi-pitch climb, our guides will instruct the intermediate to advanced skills needed for any given trip/activity. Ages 16 + with high level of fitness necessary for hard adventures.
The Best of the Canadian Rockies
There's always something to do in Banff, from shopping amongst all the stores along Banff Avenue to exploring the backcountry with us.
We've had the pleasure of mountaineering, climbing, hiking and trekking through this scenic region of Alberta for many years, and can't wait to welcome you into our world. If you're ready to stretch your comfort zone on a rewarding Banff adventure, we're ready to show you a hidden gem of the world.
When you book with Alpine Air Adventures you can customize your adventure. Rather than standard packages for all customers we take the time to understand your personality, goals and expectations. Some people head to Banff to relax while others want their adrenaline to rush nonstop. We can accommodate both of those goals plus everything in between.
Such an amazing experience! Right from the beginning, when I was asking questions online before I even bought anything, everyone was so helpful. Ended up going with the Beginner Ice Climbing Experience, near the end of March. Neither of us had ever ice-climbed before, and that didn't matter one bit. Our guide, Ben, was patient and knowledgeable, which resulted in a really great day for everyone there. The price was actually lower than I anticipated, too. Especially for such an awesome adventure.
Jonathan Lommen
2022-03-17
Christian Schlumpf & AAA Guides - 5 ⭐⭐⭐⭐⭐ Both Christian and Jeff were very accommodating given the last minute nature of our booking and were constantly up to speed on the local weather forecasts. Once the logistics were taken care of, Christian guided our party of two up the Perren route to the Neil Colgan Hut for a single night's. It took us roughly 7hrs to ascend and 5hrs to descend. We had some experience hiking along high traffic routes (Rundle, Cascade, Pyramid, Ha Ling...etc.), but nothing in the way of ice/glacier-covered backcountry. Despite our lack of mountaineering experience, Christian's knowledge and expertise allowed us to safely expand our comfort zones and feel confident throughout the entire journey. Not only did he provide a personalized experience - accommodating our skill level, but he was encouraging and supportive of our skill development and desire to explore along the way. Trip lowlights: - Forgot to pack a lunch Trip highlights: - Summited several peaks before descending including Mt. Bowle and Mt. Little. - Enjoyed good weather and good company. - Went for pints (and a well-deserved meal) at the Lake Louise Alpine Centre to celebrate! Additional notes: - Hut facilities (bathroom, kitchen, bunk beds..etc) were well kept thanks to previous climbers and the Alpine Club of Canada. - Stocked with various cards/games. - Plenty of gas supplied on-site. - Equipment rentals conveniently located in Lake Louise village at Wilson Mountain Sports. BOTTOM LINE: If you're looking to dive headfirst into the world of mountaineering, the Parren route is your swimming pool and Christian Schlumpf is Michael Phelps!
MarcoinTheMountains Michayluk
2022-02-05
Dropped in to chat very welcoming and great ideas for adventures im thinking about
Kailey Clinton
2022-02-02
My family and I did an intro to ice climbing class with Alpine Air Adventures and highly recommend it! The entire experience was amazing, and our guide was extremely helpful! It was not very strenuous, so it made for a great experience for the whole family!
Alexander Wanuch
2022-01-21
Just completed the AST1 course with Jeff. The whole course material was well thought out and presented. The classroom portion was presented via Zoom, and was engaging throughout. The field day was also well structured and I enjoyed the mock scenarios and snow pack analysis. Jeff is extremely knowledgeable and a great teacher. The booking experience was super easy as well. This was my first course with AAA but I will certainly look to do more with them.
Incredible value. Incredible staff. Great professional communication. We did the Beginner Ice Climbing in Banff, $180/person. It was me and my Gf. I've only ice climbed once 3 years ago and she's never ice climbed. Both avid rock climbers. Group size of 7. Some in in the group had no experience and never have seen snow! Even the beginners did awesome and had fun. Surprisingly, the guide, Josh, managed the whole group very well and we got on the ice to climb quite a bit. Shout out to Richard for great operational management and Josh being an amazing guide. 5 stars, I highly recommend
Indradjit Harbani
2021-12-24
We went ice climbing in Johnston Canyon. Jeff our guide was very informative, helpful, and overall professional! The experience was beyond my expectations. Would absolutely recommend to anyone.