Just north of the iconic village of Lake Louise, Alberta lies a landlocked in glacier ice and snow. Suspended high above the tree line of the boreal forests, a series of ice fields so vast it can take multiple days to cross and spanning over 600 sq km crossing the great divide of North America and the provincial borders of Alberta and BC.
These high alpine ice fields made up of the Wapta, Waputik and linking over to the Yoho, Des Poiulis, MacArthur and President glaciers is a massif playground for backcountry skiers and split boarders. Access has been made more modern by using the Alpine Club of Canada's hut system, which has six huts to allow for the comforts of warm bunkrooms and cozy kitchens, a place to rest your head and fuel up for the following day's adventures.
For some adventurers, the task of discovering these wild places can be overwhelming, with hazards such as avalanches and crevasses this may feel out of reach even for strong skiers and snowboarders. The Wapta traverses are perfect for strong skiers and splitboarders with some backcountry touring experience, looking for a true wilderness experience.
Alpine Air Adventures has been a leader for over 15 years in offering both the Classic Wapta traverse, which offers a 4-day 3-night traverse from Bow hut to Great Divide Lodge and the Bow Yoho traverse which traverses East to West covering even more remote ground over 5 days 4 nights and offering some of the area's best ski descents.
The Alpine Air Adventures team consists of certified Association of Canadian Mountain Guides & International Federation of Mountain Guides Associations guides that are all Canadian Avalanche Association certified avalanche forecasters. With years and years of experience to ensure an amazing experience on your adventure vacation, from pre-trip planning to the overall safety of the trip.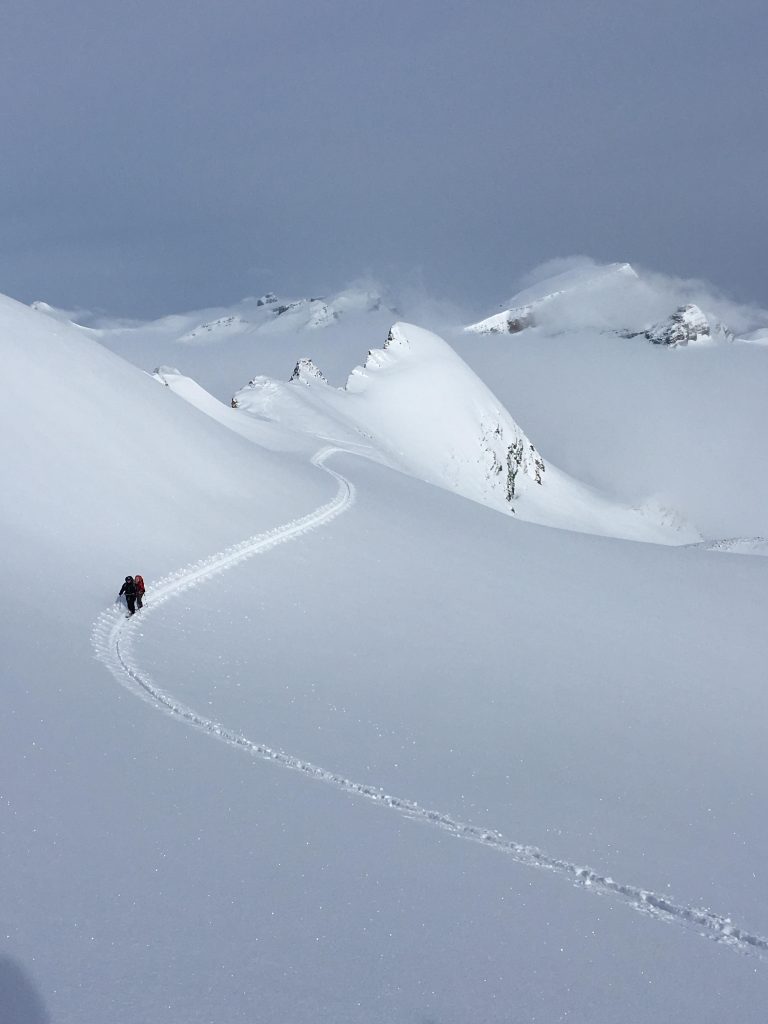 Join us for a life-changing adventure this March on the Classic 4 day Wapta or in April for some April powder on the Bow-Yoho traverse, breathing the clean Alpine Air and shredding the powder of Canada's Haute Route the Wapta Ice Fields.